Transportation for Bachelorette Parties in Coram
Bachelorette Parties in and around Coram
Tapped Enterprises is the leader in Long Island Bachelorette Parties. Our custom packages offer the most unique, memorable and affordable options in New York.
Vineyard/Winery Tour
We specialize in Long Island Winery Tours. We have strong relationships with Long Island's leading Vineyards which allow us to build unique and special packages for you and your bridal party. Packages can include catering. For package ideas, visit our Long Island Wine Bus site here.
Brewery Tours
Visit the Island's famous Craft Breweries, sample their beers on tap and tour where the beer is brewed. Grab food at a Beer Bar and continue onto the rest of your tour. For package ideas, visit our Long Island Beer Bus site here.
Royal Treatment Package
Visit one of Long Island's best day spa's to enjoy a custom package including facials, messages, nails and more. After a day of beauty and pampering go out on the town. Packages can include Pub Crawls, Winery Tastings, NYC partying or the brides favorite restaurant and bars.
NYC Package
Visit the greatest city in the world for unlimited custom package options. Visit Bars, Clubs, Shows, Concerts, Museums, Restaurants and Hotels. We can create a package built around the brides personality. Call us to build your unique package!
Atlantic City Package
Party in AC! Don't worry about driving all the way to New Jersey, let one of our Party buses drive you there and back while you explore the Casinos, Clubs and Bars.
Coram Transportation: 631-913-3817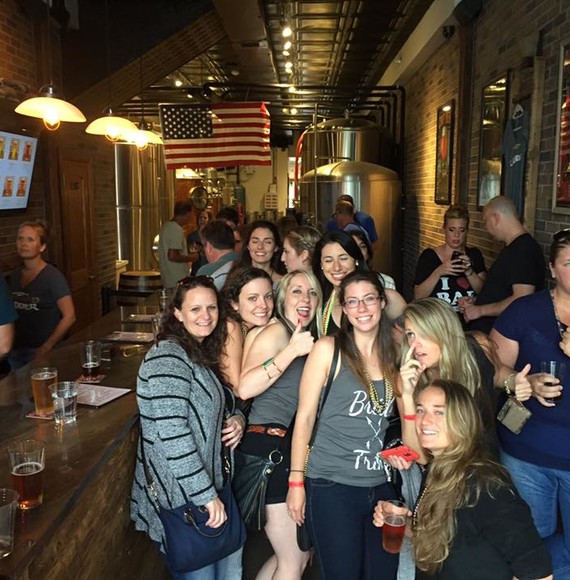 Transportation Services and Transportation for Bachelorette Parties in Coram, NY
Coram Transportation for Bachelorette Parties Gallery
Transportation for Bachelorette Parties Destinations near Coram
Breweries near Coram
Twin Forks Beer Company
in Riverhead
Wineries near Coram

Jason's Vineyard
in Jamesport