Bus Trips to Pindar Vineyards in Peconic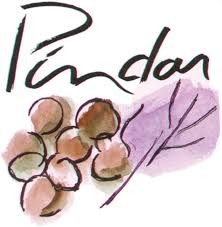 Long Island Transportation Company Specializing in Bus Trips to Pindar Vineyards
Bus Trips & Transportation to Pindar Vineyards
Your Gateway to Pindar Vineyards with Tapped Enterprises
Uncover the magic of Pindar Vineyards with Tapped Enterprises, your trusted Long Island transportation company. Located in the picturesque Peconic, NY, Pindar Vineyards is an enchanting destination open seven days a week, ready to offer you a unique wine tasting experience.
Tapped Enterprises: Crafting Unforgettable Experiences
We at Tapped Enterprises specialize in providing exceptional bus trips to Pindar Vineyards. Our services are not confined to transportation alone, but encompass winery tours, and curated experiences for birthday parties, bachelorette parties, and more. With us, every trip becomes a delightful memory.
Delve into the Essence of Pindar Vineyards
Pindar Vineyards is a harmonious blend of history and modernity. Initiated by Dr. Herodotus "Dan" Damianos in 1979, Pindar Vineyards is an embodiment of love for wine and stands as a symbol of the pioneering spirit of Long Island Wine Country. The vineyard, winery, and tasting room are collectively run by the family, with a singular vision of growth and excellence.
At Pindar, they grow over twenty varieties of grapes and produce a unique selection of wine styles - from bold red blends to fruit-forward whites fermented in steel. They pride themselves on offering personal, first-class service to guests and strive to ensure everyone finds their favorite wine.
Explore the Expanse of Pindar Vineyards
The vineyard sprawls over 300 scenic acres and is home to twenty varieties of grapes, crafted into twenty-three varietals and proprietary blends. Producing 70,000 cases of wine a year, Pindar Vineyards is the largest vineyard on Long Island and continues to be owned and operated by the Damianos family.
You can find their flagship winery on the North Fork of Long Island, in Peconic, and also their full tasting bar and wine shop in Port Jefferson.
Celebrate a Legacy with Tapped Enterprises
We also commemorate the dedication and passion of Jason Damianos, whose winemaking expertise lives on in his Jason's Vineyard wine labels and at his tasting room in Jamesport.
At Tapped Enterprises, we believe in crafting experiences that mirror the excellence of Pindar Vineyards. Book your trip today, and embark on an unforgettable journey to the heart of Long Island's wine country! Let's create memories together.
Get a quote on Transportation to Pindar Vineyards