Bus Trips to Port Jefferson Brewing Company in Port Jefferson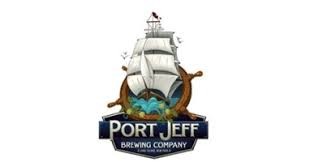 Long Island Transportation Company Specializing in Bus Trips to Port Jefferson Brewing Company
Your Premium Long Island Transportation to Port Jefferson Brewing Company
Discover the unforgettable experience of Long Island's local craft beer scene with Tapped Enterprises, the leading transportation company specializing in bus trips to Port Jefferson Brewing Company. Nestled in the heart of Port Jefferson, this esteemed microbrewery offers not just a tasting room with a unique wooden boat bar, but also an array of meticulously brewed house beers on tap.
Embark on an intimate tour of the Port Jefferson Brewing Company, located at the idyllic 22 Mill Creek Road, within the pedestrian-friendly Chandler Square walking mall. Their 7-barrel system, capable of producing 217 gallons per brew, caters to beer enthusiasts and casual drinkers alike, packaging their brews in kegs, cans, and special release bottle formats for distribution throughout Long Island and beyond.
Diverse Services for Unforgettable Experiences
With Tapped Enterprises, you can enjoy an immersive brewery tour, create memorable bachelor or bachelorette party bus tours, or make your birthday celebration extra special. Every journey is an adventure, seamlessly blending education, exploration, and celebration in the heart of Long Island's vibrant craft beer scene.
Top-tier Party Bus Fleet
No matter the size of your group, our top-tier party bus fleet ensures a smooth and enjoyable ride to Port Jefferson Brewing Company. We offer an array of options, including:
14 Passenger Party Bus: Perfect for intimate gatherings, this bus comes equipped with Bluetooth/Aux Cable/Stereo Sound System, LED lighting, and comfortable perimeter seating.

17 Passenger Party Bus (Betsy Davis): Spacious and luxurious, Betsy Davis offers ample leg room, perimeter seating, LED lighting, and Bluetooth/Aux/iPod hookup, ensuring a pleasurable journey.

18 Passenger Party Bus: This party bus offers seatbelts, a built-in cooler, LED lighting, and a brand new Pioneer sound system with a subwoofer, to make your trip to Port Jefferson Brewing Company both safe and entertaining.

20 Passenger Party Bus: A perfect blend of comfort and capacity, this bus comes with a lavatory, LED/mood lighting, and Aux/iPod/Bluetooth stereo capabilities with rear controls. It comfortably accommodates 16/17 people.

26 Passenger Executive Shuttle: For larger groups, our Executive Shuttle Bus offers high back reclining leather seats, 2 TVs with DVD player, intercom, overhead and reading lights, accent lighting, and a foldable rear seat for luggage storage area. It's designed for the ultimate travel experience.
Ride with Tapped Enterprises and make your journey to Port Jefferson Brewing Company in Long Island an unforgettable experience. Book your trip now to start your craft beer adventure!
Get a quote on Transportation to Port Jefferson Brewing Company