Bus Trips to Riverhead Cider House in Calverton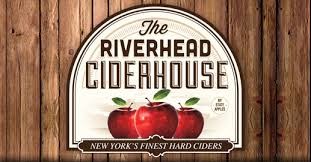 Long Island Transportation Company Specializing in Bus Trips to Riverhead Cider House
Bus Trips & Transportation to Riverhead Cider House
Embark on an Adventure with Tapped Enterprises to Riverhead Cider House
Tapped Enterprises, the leading Long Island transportation provider, is your ticket to a delightful journey to the renowned Riverhead Cider House. Set at the gateway of Long Island's wine region in Riverhead, NY, the Cider House is a haven for apple cider aficionados and nature enthusiasts alike.
Premium Services Designed Just for You
We are committed to offering an array of specialized services to ensure your trip to the Riverhead Cider House is a remarkable experience. Whether it's a winery tour, a bachelorette party bus tour, or a birthday party, we can customize our services to suit your needs.
A Deep Dive into the Riverhead Cider House
The Riverhead Cider House stands as a unique visitor destination on eastern Long Island. With diligent planning over the last three years, it offers a wide array of naturally harvested apple ciders, local beer, wine, and other apple products. Its delicious, crisp, and exceptional cider flavors are cultivated from top New York State apple brands, delivering an unforgettably refreshing experience.
The Cider House is a marvel in itself. An 8,000 square foot facility, adorned with rustic decor and two floor-to-ceiling fireplaces, houses a tasting room, a retail space, and a café. As proud advocates of the "Farm to Fork Revolution," they serve fresh local produce indigenous to Long Island, gourmet pizzas, sandwiches, and other seasonal fares, all designed to support local farmers, culinary experts, artists, and customers.
Support Local Artistry and Enjoy In-House Entertainment
The retail space at Riverhead Cider House showcases local artist merchandise, boutique items, clothing such as caps, hoodie sweatshirts, and more. But the experience doesn't end there. While sampling their premium apple products, you can enjoy in-house entertainment, featuring talented local musicians and the unique attraction of two dueling, self-playing pianos.
Trusted by Long Island - Tapped Enterprises
Tapped Enterprises has a long-standing tradition of providing exceptional service and an unforgettable experience for our clients. We have a rich history, beginning in 2008 as a family-owned business, and our commitment to delivering superior customer service remains as strong as ever. We look forward to accompanying you on your visit to the Riverhead Cider House and helping you create cherished memories.
With Tapped Enterprises, your trip to the Riverhead Cider House will be an adventure you'll never forget. Experience the flavors, the scenery, and the entertainment that Riverhead Cider House has to offer. Book your trip today and let the journey begin!
Get a quote on Transportation to Riverhead Cider House