Bus Trips to Blue Point Brewery in Patchogue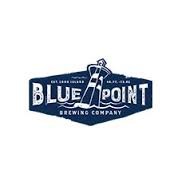 Long Island Transportation Company Specializing in Bus Trips to Blue Point Brewery
Take a Bus Trip to Blue Point Brewery with Tapped Enterprises: Your Ultimate Craft Beer Adventure Awaits!
Discover the magic of Blue Point Brewery on a bus trip with Long Island's top transportation provider - Tapped Enterprises. Taste innovative brews, enjoy live music, and savor freshly shucked oysters in Patchogue, NY!
Embark on a Tapped Enterprises Bus Trip to Blue Point Brewery
Get ready for a truly unique craft beer experience! At Tapped Enterprises, we specialize in offering unforgettable bus trips to Blue Point Brewery, Long Island's iconic beer haven located in the heart of Patchogue, NY.
Tapped Enterprises: Your Craft Beverage Connoisseur and Guide
Established in 2008, Tapped Enterprises began with a simple idea: making the craft beverage scene accessible to all. Today, we are proud to be Long Island's premier transportation provider, focusing on private brewery tours, wine tours, and corporate outings. Our custom event planning ensures that whether you're planning a birthday celebration, a corporate event, or a fun night out, your day will be memorable and filled with joy.
We're a family-owned business with an exceptional fleet of buses, well-versed in the craft beverage scene, and committed to delivering excellent customer service. Our cost-effective tours provide not just transportation, but a journey into the world of craft beverages.
Blue Point Brewery: Where the Adventure Begins
The story of Blue Point Brewery began in 1998 in a boatyard by two home-brewers with a mission to redefine the local beer scene. Today, the brewery stands tall, known for brewing innovative beers that challenge the norms of beer drinking.
Experience the buzz of the brewery at Blue Point's brewpub, located on Long Island's South Shore, right next to the brewery. Here, you can sample their classic portfolio, seasonal beers, beer cocktails, and exclusive brews crafted in their innovation room. And did we mention the live music and freshly shucked oysters?
Hop on the Tapped Enterprises Bus for an Unforgettable Experience
When you choose Tapped Enterprises, you're opting for more than just a bus trip. You're signing up for an immersive experience in craft brewing. Our tours to Blue Point Brewery provide an intimate look into the brewing process, allowing you to taste the various beers on offer, and ensuring your day out is packed with fun, laughter, and unforgettable moments.
Don't miss out on this unique opportunity to explore Long Island's vibrant craft beverage scene. Book your bus trip to Blue Point Brewery with Tapped Enterprises today and join us for a journey of exploration, taste, and fun!
Get a quote on Transportation to Blue Point Brewery