Bus Trips to Yankee Stadium in Bronx, NY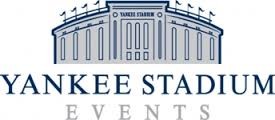 Long Island Transportation Company Specializing in Bus Trips to Yankee Stadium
Welcome to Tapped Enterprises, Long Island's premier transportation provider that ensures safe and affordable travel for groups of all sizes. Our exceptional fleet of party buses and shuttle buses offers the utmost comfort and luxury, accompanied by experienced chauffeurs who prioritize your safety and punctuality. Allow us to whisk you away to your desired destinations in style.
Experience the thrill of visiting Yankee Stadium, a magnificent sports arena located in the vibrant Bronx neighborhood of New York City. As the hallowed home field of the iconic New York Yankees of Major League Baseball and New York City FC of Major League Soccer, Yankee Stadium holds a special place in the hearts of sports enthusiasts.
Inaugurated in April 2009, this modern stadium stands proudly on the 24-acre former site of Macombs Dam Park, just one block north of the original Yankee Stadium's historic location. While paying homage to its predecessor, the new Yankee Stadium incorporates contemporary design elements and enhanced amenities to elevate the overall fan experience.
As you step into the stadium, you'll be captivated by its timeless architecture, adorned with the iconic trademark frieze that is synonymous with the Yankee legacy. Boasting an impressive seating capacity, Yankee Stadium ranks as the third-largest stadium in Major League Baseball, ensuring an electrifying atmosphere that will leave you in awe.
Whether you're a passionate baseball aficionado or a fervent soccer supporter, Yankee Stadium offers an unforgettable journey through the world of sports. Immerse yourself in the cheers of the crowd, witness thrilling plays unfold before your eyes, and create cherished memories within the hallowed walls of this legendary venue.
With Tapped Enterprises as your trusted transportation partner, we'll whisk you away in our luxurious party buses or shuttle buses, ensuring a seamless and enjoyable journey to and from Yankee Stadium. Sit back, relax, and let us handle the logistics while you focus on savoring every moment of the game.
Choose Tapped Enterprises for your transportation needs and embark on an extraordinary adventure to Yankee Stadium, where sports history is made and unforgettable moments are forged. Contact us today to book your journey and prepare to be immersed in the passion and excitement of this legendary sporting venue.
Services
Get a quote on Transportation to Yankee Stadium