Bus Trips to Duck Walk Vineyards in Southold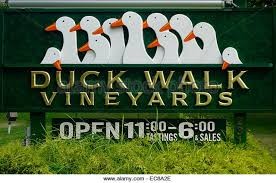 Long Island Transportation Company Specializing in Bus Trips to Duck Walk Vineyards
Savor the Best of Long Island Wine with Tapped Enterprises - Bus Trips to Duck Walk Vineyards
Indulge in the aromatic world of wine with Tapped Enterprises, your premier transportation company specializing in bus trips to the renowned Duck Walk Vineyards. With two captivating locations on Long Island, NY - one nestled in the serene landscapes of Southold, and the other gracing the picturesque town of Water Mill - Duck Walk Vineyards is a true embodiment of Long Island's wine excellence, sprawled across 140 scenic acres of vine-clad beauty.
Services Crafted for Every Occasion
Tapped Enterprises offers an array of services to complement your visit to Duck Walk Vineyards. Be it an insightful winery tour, a lively bachelorette party bus tour, a special birthday celebration, or a romantic vineyard wedding, we ensure every journey is as unique and memorable as your destination.
Elite Fleet for Your Journey to Duck Walk Vineyards
Embark on a luxurious journey to Duck Walk Vineyards with our elite fleet of party buses, each promising an unparalleled travel experience:
14 Passenger Party Bus: Enjoy an intimate trip to Duck Walk Vineyards in Southold with our 14-passenger party bus, equipped with LED lighting, Bluetooth/Aux Cable/Stereo Sound System, and comfortable perimeter seating for the perfect ambiance.

17 Passenger Party Bus (Betsy Davis): Experience a spacious and comfortable journey to Duck Walk Vineyards with Betsy Davis, our 17-passenger party bus. Ample leg room, perimeter seating, LED lighting, and Bluetooth/Aux/iPod hookups make this bus an ideal choice for your winery visit.

18 Passenger Party Bus: Our 18-passenger party bus ensures a safe and entertaining trip to Duck Walk Vineyards. It offers seatbelts, a built-in cooler, LED lighting, and a brand new Pioneer sound system with a subwoofer for an enjoyable ride.

20 Passenger Party Bus: Perfect for larger groups, this bus features a lavatory, LED/mood lighting, and Aux/iPod/Bluetooth stereo capabilities with rear controls. It ensures a comfortable journey for up to 20 guests to Duck Walk Vineyards.

26 Passenger Executive Shuttle: Experience the height of luxury with our Executive Shuttle Bus for your journey to Duck Walk Vineyards. It features high-back reclining leather seats, 2 TVs with a DVD player, intercom, overhead and reading lights, accent lighting, and a foldable rear seat for luggage storage.
Step aboard with Tapped Enterprises for a journey to Duck Walk Vineyards that will tantalize your senses and create lifelong memories. Book your trip today and immerse yourself in the diverse flavors and scenic beauty of Long Island's wine country!
Get a quote on Transportation to Duck Walk Vineyards