Extraordinary Palate Tour
Availiability: Year Round
Starting Price: $160 per person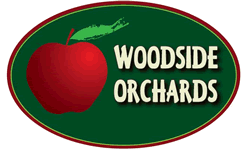 The first stop on this tour is at Woodside Orchards in Aquebogue, NY. Woodside is a working family farm on Long Island's North Fork that was established in 1982. They grow and harvest over 28 different varieties of apples. They use many of those apples to produce everything from pies, baked goods, goodies, to hard cider. Enjoy a tasting flight of their freshly produce cider inside their cozy tasting room. Make sure to try their delicious cider donuts before you leave.

The next stop on the tour is Jason's Vineyard. Jason's Vineyard was planted in 1996 using only the finest clones of Cabernet Sauvignon, Merlot, Malbec, Chardonnay, Cabernet Franc and Petit Verdot. They also purchase the grape varietals of Sauvignon Blanc, Seyvel Blanc, Cayuga and Riesling for some of the wines they produce. Jason pioneered the dense spacing of vines on the North Fork. This technique, not seen prior to Jason's Vineyard, is more closely planted than many other local vineyards. The six feet between rows and three feet between adjacent vines are Bordeaux measurements. The design is intended to reduce grape yields and intensify wine flavors.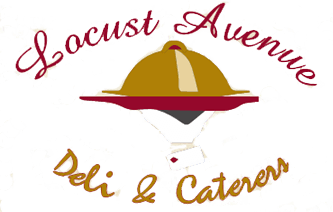 While enjoying a tasting flight of wine, your group will picnic outside the winery with lunch from Locust Ave Deli & Caterers (see menu below).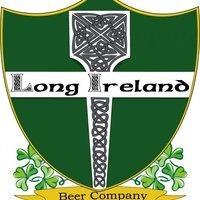 The final stop on this tour is Long Ireland Beer Company in Riverhead, NY. Long Ireland was founded by two friends, Greg Martin and Dan Burke, that wanted to do something that they truly enjoyed, drink beer. After developing their skills homebrewing beer, they decided to open up a brewery to make their hobby into a lifestyle. Enjoy some of their award winning beer inside the tasting room or relax out back at the picnic tables in their biergarten.
*PRICING IS DETERMINED BY SIZE OF YOUR GROUP AND PICK UP LOCATION. PLEASE CALL FOR COMPLETE PRICING INFORMATION.
(631-913-3817)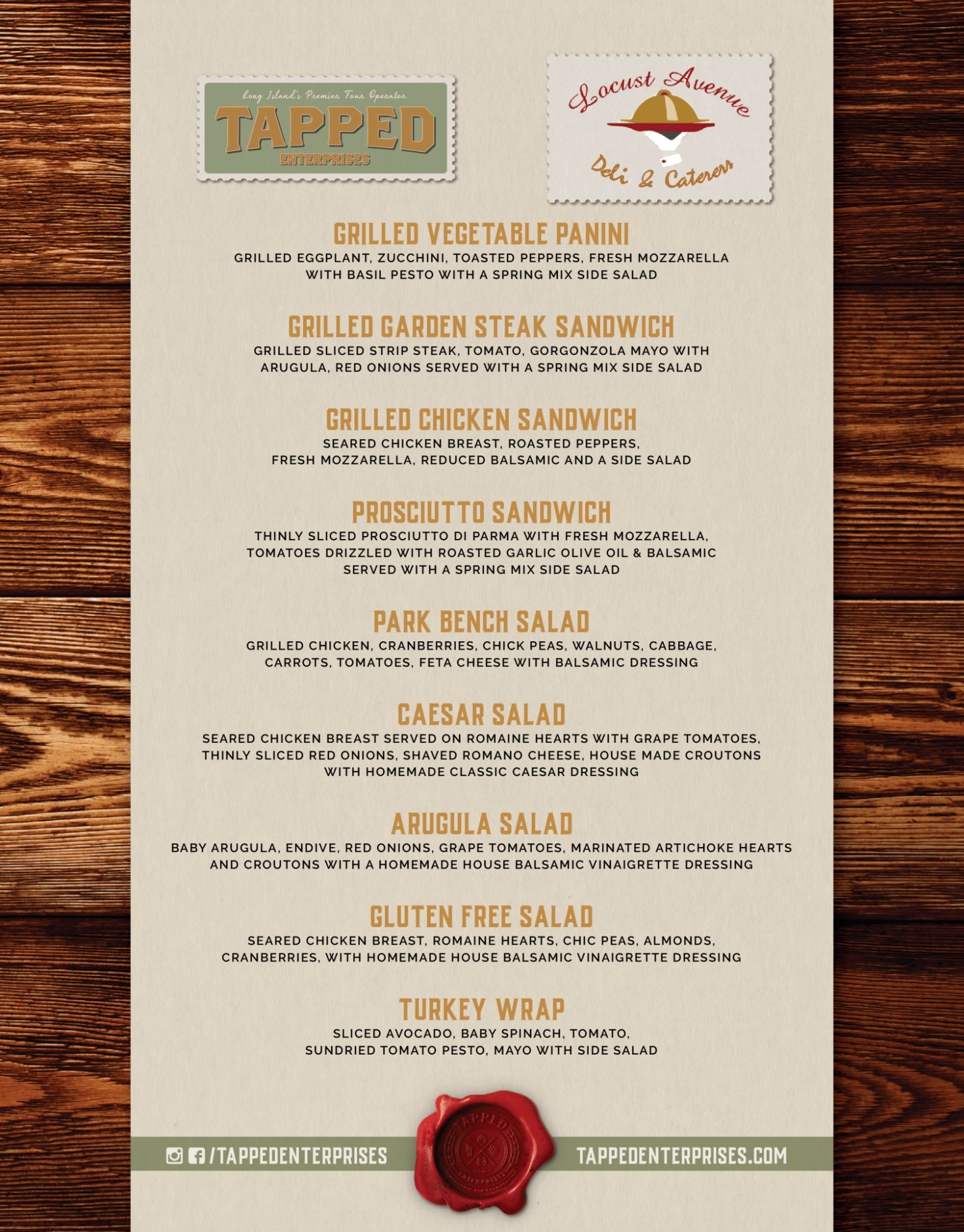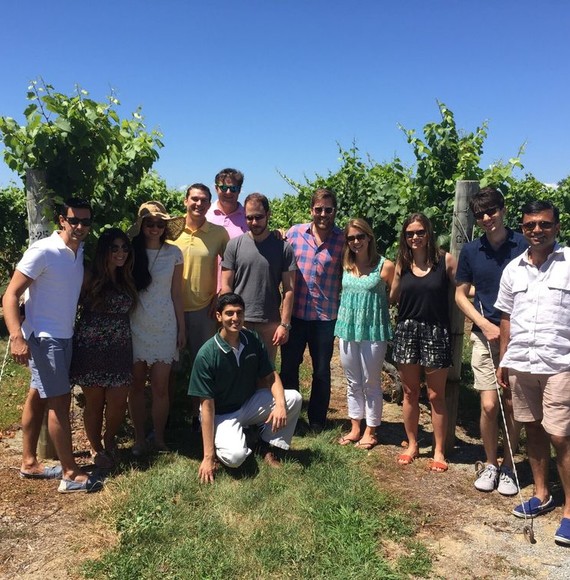 Go Back