Bus Trips to Spider Bite Brewing Company in Holbrook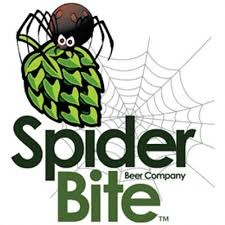 Long Island Transportation Company Specializing in Bus Trips to Spider Bite Brewing Company
Discover Award-Winning Craft Beers: Bus Trips to Spider Bite Brewing Company in Holbrook
Savor the richness of Long Island's craft beer culture with Tapped Enterprises. As a top-tier transportation company, we're your ticket to the acclaimed Spider Bite Brewing Company in Holbrook, NY. Experience the thrill of tasting award-winning beers crafted with love and passion. Perfect for brewery tours, birthday celebrations, and bachelor parties, our bus trips are designed to deliver a craft beer journey like no other.
Spider Bite Brewing Company: A Microbrewery Masterpiece
Situated in Holbrook, Spider Bite Brewing Company is a microbrewery that truly bites into the craft beer scene. Known for their award-winning creations, Spider Bite Beer Co. is passionate about brewing delectable and unique craft beers. From their inviting tasting room in Holbrook to distribution outlets around Long Island and New York City, their beers have become an integral part of the local beer culture.
Craft Beer Explorations with Tapped Enterprises
Our brewery tours at Tapped Enterprises are journeys into the captivating world of craft beer. We offer an exclusive peek into the brewing operations at Spider Bite Brewing Company, where you'll discover the artistry and dedication that makes each batch unique. Enjoy an authentic craft beer experience and indulge in the broad spectrum of flavors their beers have to offer.
Celebrations and Beer: A Perfect Blend
Beyond brewery tours, we also offer specialized bus trips for bachelor parties and birthday celebrations. Celebrate your special moments with a unique twist, as you hop onto our buses and head to the Spider Bite Brewing Company. It's not just about the beer; it's about creating memories with friends, toasting to milestones, and embracing the joy of the occasion in a unique and fun-filled environment.
Ready for a craft beer adventure? Contact Tapped Enterprises today to book your bus trip to Spider Bite Brewing Company in Holbrook, NY. Experience award-winning beers and make unforgettable memories.
Get a quote on Transportation to Spider Bite Brewing Company