Bus Trips to Oyster Bay Brewing Company in Oyster Bay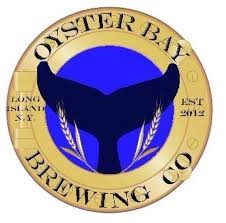 Long Island Transportation Company Specializing in Bus Trips to Oyster Bay Brewing Company
Set Sail for Flavor: Tapped Enterprises' Bus Trips to Oyster Bay Brewing Company
Embark on a Journey to Oyster Bay's Brewing Gem Welcome aboard Tapped Enterprises, your premier Long Island transportation service, offering exclusive bus trips to the renowned Oyster Bay Brewing Company. Since its establishment in 2012, Oyster Bay Brewing has carved a niche in the hearts of beer enthusiasts, located in the scenic town of Oyster Bay, NY.
Oyster Bay Brewing Company: A Toast to the Gold Coast's Nautical Heritage
At Oyster Bay Brewing Co., every sip tells a story. This Gold Coast brewery prides itself on crafting the finest beers, drawing inspiration from Oyster Bay's rich nautical history. Their dedication to quality and flavor echoes the spirit of the sea, making each visit an adventure in taste and tradition.
Our Fleet: Your Bus Trip in Style and Comfort
Tapped Enterprises offers a diverse fleet, ensuring your journey to Oyster Bay Brewing Company is as enjoyable as the destination itself. Whether you're planning a bachelor(ette) party, a corporate outing, or celebrating a birthday, we have the perfect vehicle to suit your group's needs.
Our Services: Charting Your Course to Fun
Brewery Tours: Dive into the world of craft beer with our guided tours of Oyster Bay Brewing Co., where brewing magic and local history blend seamlessly.
Bachelor & Bachelorette Party Bus Tours: Celebrate the special moments with a fun-filled trip to one of Long Island's most beloved breweries.
Corporate Transportation: Impress your team or clients with a unique outing, combining business with the pleasure of fine beer.
Birthday Parties: Make your birthday memorable with a trip to Oyster Bay, filled with good cheer and great beer.
Experience the Gold Coast's Finest Brews
Oyster Bay Brewing Co. is more than just a brewery; it's a symbol of Long Island's Gold Coast's opulent history and maritime legacy. Their beers are a testament to their commitment to excellence and a tribute to the nautical heritage that defines this picturesque area.
Book with Us
Ready to explore the rich flavors and fascinating history of Oyster Bay Brewing Company? Book your bus trip with Tapped Enterprises today and embark on a journey where every mile brings you closer to the heart of Long Island's brewing culture. Contact us now to reserve your spot and let the adventure begin!
Services
Get a quote on Transportation to Oyster Bay Brewing Company