Bus Trips to Montauk Brewing Company in Montauk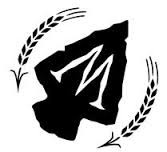 Long Island Transportation Company Specializing in Bus Trips to Montauk Brewing Company
Discover the Flavors of Montauk at Montauk Brewing Company with Tapped Enterprises
Welcome to Tapped Enterprises, the leading Long Island transportation company specializing in unforgettable bus trips to Montauk Brewing Company in Montauk. Situated in the heart of Montauk, NY, Montauk Brewing Company stands as New York's Easternmost Brewery, offering a captivating experience for beer enthusiasts and special event celebrations.
Since its establishment in 2012, Montauk Brewing Company has been dedicated to crafting exceptional brews that embody the spirit of Montauk. Located just steps from the surf, their vibrant red brew-barn perfectly captures the coastal essence that defines this iconic beach town.
At Tapped Enterprises, we take pride in providing seamless transportation services to Montauk Brewing Company, ensuring you have a delightful and stress-free journey. Our range of services caters to various occasions and celebrations, including:
Brewery Tours: Immerse yourself in the world of craft beer with a brewery tour at Montauk Brewing Company. Led by knowledgeable guides, you'll gain insight into the brewing process, learn about the distinct flavors and ingredients, and witness the passion that goes into every pint. Discover the stories behind each brew and indulge in a tasting experience that will leave you with a deeper appreciation for the art of brewing.
Bachelor Party Bus Tours: Celebrate the groom-to-be with an unforgettable bachelor party bus tour to Montauk Brewing Company. Our luxurious party buses provide the perfect setting for a memorable day filled with laughter, camaraderie, and exceptional brews. Enjoy the scenic journey to Montauk, soak in the coastal views, and revel in the company of your closest friends as you raise a glass to the future groom.
Bachelorette Party Bus Tours: For a bachelorette party that's brimming with fun and excitement, let Tapped Enterprises transport you to Montauk Brewing Company in style. Our party buses create a lively atmosphere, complete with entertainment, music, and plenty of space to enjoy the company of your best friends. Sip on delicious brews, toast to the bride-to-be, and create lasting memories as you embark on a beer-filled adventure.
Birthday Parties: Make your birthday celebration truly extraordinary with a bus trip to Montauk Brewing Company. Whether you're a craft beer enthusiast or simply looking for a unique and enjoyable way to celebrate, our transportation services will ensure a memorable and hassle-free experience. Sit back, relax, and let us handle the logistics while you savor the flavorful beers and enjoy the company of your loved ones.
At Tapped Enterprises, we are committed to providing exceptional service and ensuring your trip to Montauk Brewing Company exceeds your expectations. Let us handle all your transportation needs, allowing you to focus on savoring the delicious brews and creating cherished memories.
Book your bus trip to Montauk Brewing Company with Tapped Enterprises today and embark on a journey of flavor, camaraderie, and coastal charm. Contact us now to plan your unforgettable visit to New York's Easternmost Brewery. Cheers to an extraordinary beer-tasting experience in Montauk!
Get a quote on Transportation to Montauk Brewing Company