Bus Trips to Local Burger Co in Bay Shore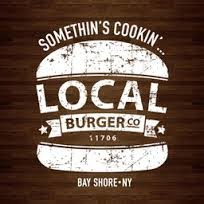 Long Island Transportation Company Specializing in Bus Trips to Local Burger Co
Tapped Enterprises: Your Ride to Local Burger Co, Bay Shore
Savor the Flavor of Bay Shore with a Trip to Local Burger Co
Tapped Enterprises proudly offers specialized bus trips to Local Burger Co in Bay Shore, a culinary haven for burger enthusiasts and craft beer lovers. At Local Burger Co, experience the delight of fresh, hand-pressed burgers, an array of Long Island craft beers, and mouth-watering house-smoked BBQ, all in the charming setting of Main Street in Bay Shore.
Our Exclusive Services:
Brewery Tours: Complement your burger experience with tours of local breweries, where you can taste some of the finest craft beers Long Island has to offer.
Birthday Parties: Celebrate your special day with a delicious outing to Local Burger Co, and leave the transportation to us.
Our Fleet: Ensuring a Delicious Journey
14 Passenger Party Bus: Perfect for small groups craving a fun and cozy trip to the heart of Bay Shore.
17 Passenger Party Bus (Betsy Davis): Spacious and entertaining, ideal for larger parties heading to Local Burger Co.
18 Passenger Party Bus: Enjoy a blend of comfort and modern amenities on your way to a burger feast.
20 Passenger Party Bus: Travel in style with friends and family for a memorable burger outing.
26 Passenger Executive Shuttle: Experience luxury travel for your culinary adventure to Local Burger Co.
55 Passenger Coach: A great option for big groups eager to indulge in the best burgers and BBQ in Bay Shore.
About Local Burger Co: A Bay Shore Favorite
Local Burger Co. stands as a testament to classic American cuisine, reimagined with a modern twist. Their commitment to quality is evident in every hand-pressed burger, each sip of Long Island craft beer, and the smoky aroma of their house-smoked BBQ. Situated on Main Street, this gem offers not just a meal, but an experience that captures the essence of Bay Shore's vibrant culinary scene.
Plan Your Tasty Trip Today
Craving a gourmet burger experience? Look no further than Tapped Enterprises for your transportation needs. Whether it's a casual outing, a birthday celebration, or simply a day to indulge in great food, we ensure your trip to Local Burger Co in Bay Shore is as enjoyable as the destination itself. Contact us to book your bus trip and get ready for a culinary adventure at Local Burger Co.
Services
Get a quote on Transportation to Local Burger Co