Bus Trips to Great South Bay Brewery in Bay Shore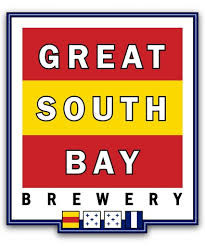 Long Island Transportation Company Specializing in Bus Trips to Great South Bay Brewery
Tapped Enterprises: Premium Transportation to Great South Bay Brewery
Welcome to Tapped Enterprises, your go-to transportation partner for the ultimate brewery experience. We specialize in providing comfortable and reliable transportation services to the Great South Bay Brewery in Bay Shore, Suffolk County, Long Island, a popular microbrewery known for its unique brews and exciting atmosphere.
A Tailored Brewery Experience
Whether you're planning a day trip with friends, hosting a bachelor/bachelorette party, or organizing a unique corporate event, our private brewery tours on Long Island are crafted to ensure you have an unforgettable experience. We're more than just a transport service - we are your companions in creating memories.
Your Comfort, Our Fleet
Our fleet of party buses have been meticulously designed and maintained to ensure a smooth and enjoyable journey. All vehicles are fitted with modern amenities, offering both comfort and entertainment.
14 Passenger Party Bus: Enjoy our intimate setting for smaller groups with LED lighting, Bluetooth/Aux Cable/Stereo Sound System, and comfortable perimeter seating.
17 Passenger Party Bus (Betsy Davis): Our spacious party bus, lovingly named Betsy Davis, is equipped with LED lighting, Bluetooth/Aux/iPod hookup, and boasts a generous amount of legroom, perfect for larger groups who value comfort and convenience.
18 Passenger Party Bus: This party bus provides a balance of comfort and utility with seatbelts and a built-in cooler at the back of the bus. Experience a thrilling ride with our brand-new Pioneer sound system equipped with a subwoofer, and enjoy the vibrant atmosphere under the LED lighting.
20 Passenger Party Bus: For larger groups, our 20 Passenger party bus comes with a lavatory and offers room for up to 17 people comfortably. With LED/mood lighting and Aux/iPod/Bluetooth stereo capabilities including rear stereo controls, your trip to the Great South Bay Brewery will be a party on wheels.
26 Passenger Executive Shuttle: For your corporate events or larger parties, our executive shuttle bus offers high back reclining leather seats, 2 TVs with a DVD player, intercom, overhead and reading lights, and accent lighting. With foldable rear seats for luggage storage, your journey will be as comfortable as it is exciting.
Embark on a Tasteful Journey
With Tapped Enterprises, each journey to Great South Bay Brewery is more than just a ride - it's an opportunity to create unforgettable memories. We are committed to providing safe, reliable, and fun transportation that sets the tone for your Long Island brewery experience.
Book with us today and let's embark on this tasteful journey together.
Get a quote on Transportation to Great South Bay Brewery