Bus Trips to Brooklyn Brewery in Brooklyn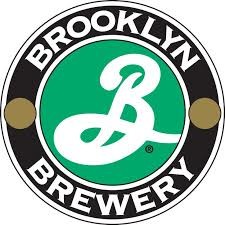 Long Island Transportation Company Specializing in Bus Trips to Brooklyn Brewery
Tapped Enterprises: Your Bridge to Brooklyn Brewery
Embark on an unforgettable adventure with Tapped Enterprises, Long Island's leading transportation company, to the iconic Brooklyn Brewery. Nestled in the heart of Brooklyn, NY, this microbrewery offers insightful tours and tastings that provide a unique peek into the art of beer crafting.
Bespoke Services for a Tailored Experience
We provide a wide array of specialized services to enhance your journey to Brooklyn Brewery. Whether you're interested in exploring the art of brewing on a brewery tour, hosting a bachelor party bus tour, or celebrating a birthday party, our services are designed to provide a seamless and delightful experience.
The Brooklyn Brewery: A Dream Realized
Born from a dream to revive brewing in Brooklyn, once the backbone of American beer production, Brooklyn Brewery is now a recognized name in more than half of the United States and over thirty countries worldwide. Under the guidance of James Beard Award-winning Brewmaster Garrett Oliver, the Brooklyn Brewery team brews a diverse range of classic styles, bold experiments, and international collaborations.
The brewery's beer holds a special place in vibrant, open-minded communities, gracing hip hop festivals, Singaporean food halls, and countless bars and walls. Brooklyn Brewery is committed to supporting its patrons, regardless of the distance from their home borough.
Trust in Tapped Enterprises for Your Journey
Tapped Enterprises has a proud history dating back to 2008. As a family-owned business, we are committed to providing exceptional customer service and ensuring your trip to Brooklyn Brewery is a memorable one. Our extensive knowledge of the craft beverage scene on Long Island and commitment to the highest standards of service make us the ideal choice for your brewery trip.
Join Tapped Enterprises on a journey to Brooklyn Brewery. Let us take care of the logistics while you immerse yourself in the world of craft beer. Book your trip today and get ready for a flavorful exploration of one of America's brewing powerhouses. Let's toast to an unforgettable experience!
Get a quote on Transportation to Brooklyn Brewery