Bus Trips to Belmont Park in Elmont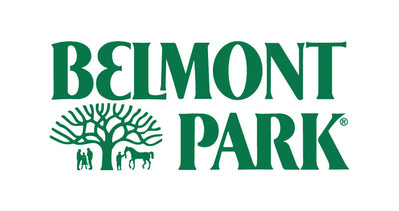 Long Island Transportation Company Specializing in Bus Trips to Belmont Park
Welcome to Tapped Enterprises, where we specialize in providing exceptional transportation for intimate groups of 8-26 people. With our state-of-the-art party buses and shuttle buses, we ensure a comfortable and luxurious travel experience to Belmont Park.
Situated in the charming town of Elmont, just east of the vibrant limits of New York City, Belmont Park stands as a prominent thoroughbred horse racing facility. As the premier destination for racing enthusiasts, it captivates visitors with its rich history and thrilling equestrian events.
Operated by the New York Racing Association, Belmont Park joins the ranks of renowned racecourses such as Aqueduct Racetrack and Saratoga Race Course. This collaboration allows us to provide seamless transportation for your group, ensuring you arrive at Belmont Park in style and comfort.
Our state-of-the-art party buses and shuttle buses are designed to accommodate intimate groups ranging from 8 to 26 people. Experience the luxury of our meticulously maintained vehicles, equipped with modern amenities that enhance your journey. From plush seating to cutting-edge entertainment systems, our buses offer the perfect setting to relax and socialize as you make your way to Belmont Park.
Immerse yourself in the thrill of horse racing, witness unforgettable competitions, and celebrate the triumphs of these magnificent equine athletes. Our experienced chauffeurs will navigate the roads, allowing you and your group to focus on embracing the atmosphere and creating lasting memories.
Choose Tapped Enterprises as your trusted transportation provider for your intimate group outing to Belmont Park. Contact us today to reserve our state-of-the-art party buses or shuttle buses and embark on a remarkable journey filled with elegance, excitement, and the timeless tradition of thoroughbred horse racing.
Get a quote on Transportation to Belmont Park