Our Fleet
14 Passenger Bus (Betty Sue)
The original Long Island Beer Bus. Fourteen passenger party bus with two draft lines - slim keg and/or homebrew compatible. Aux/iPod hookup. Television with DVD player. Booth style seating. Large amount of above head storage and rear storage. Great for all occasions.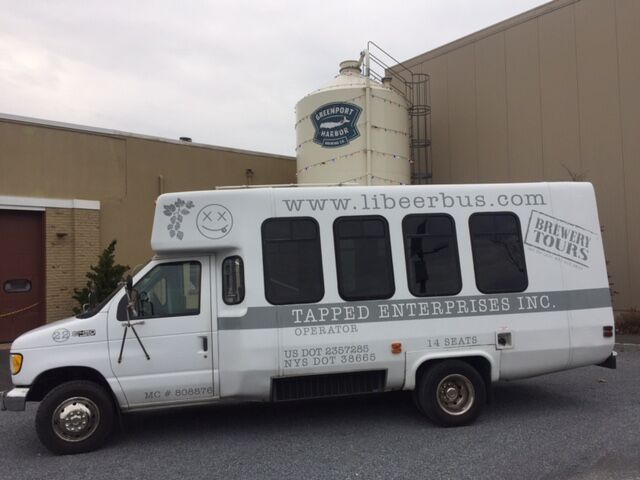 15 Passenger Bus (Lil' Miss Sunshine)
Our 15 Passenger Party Bus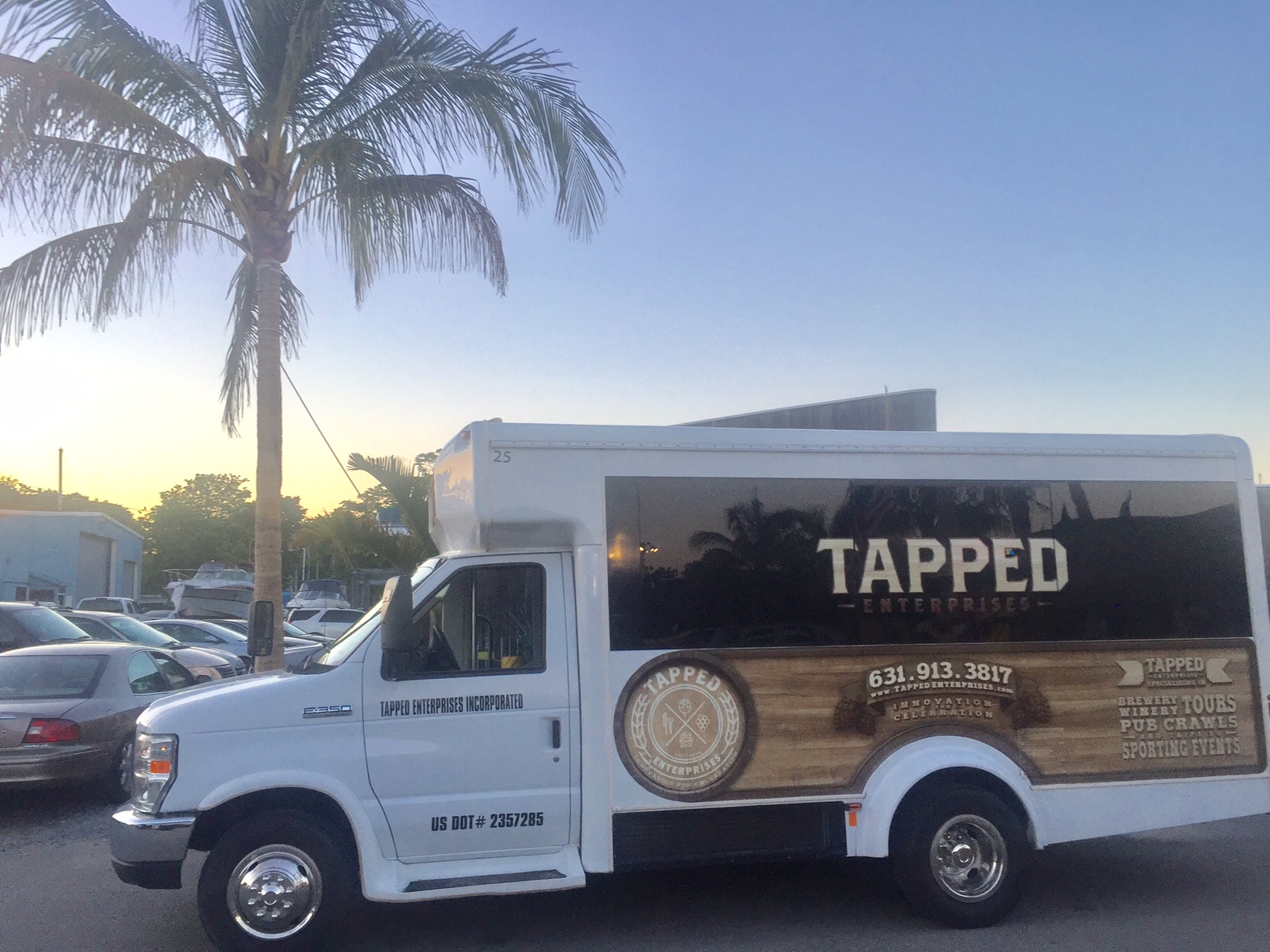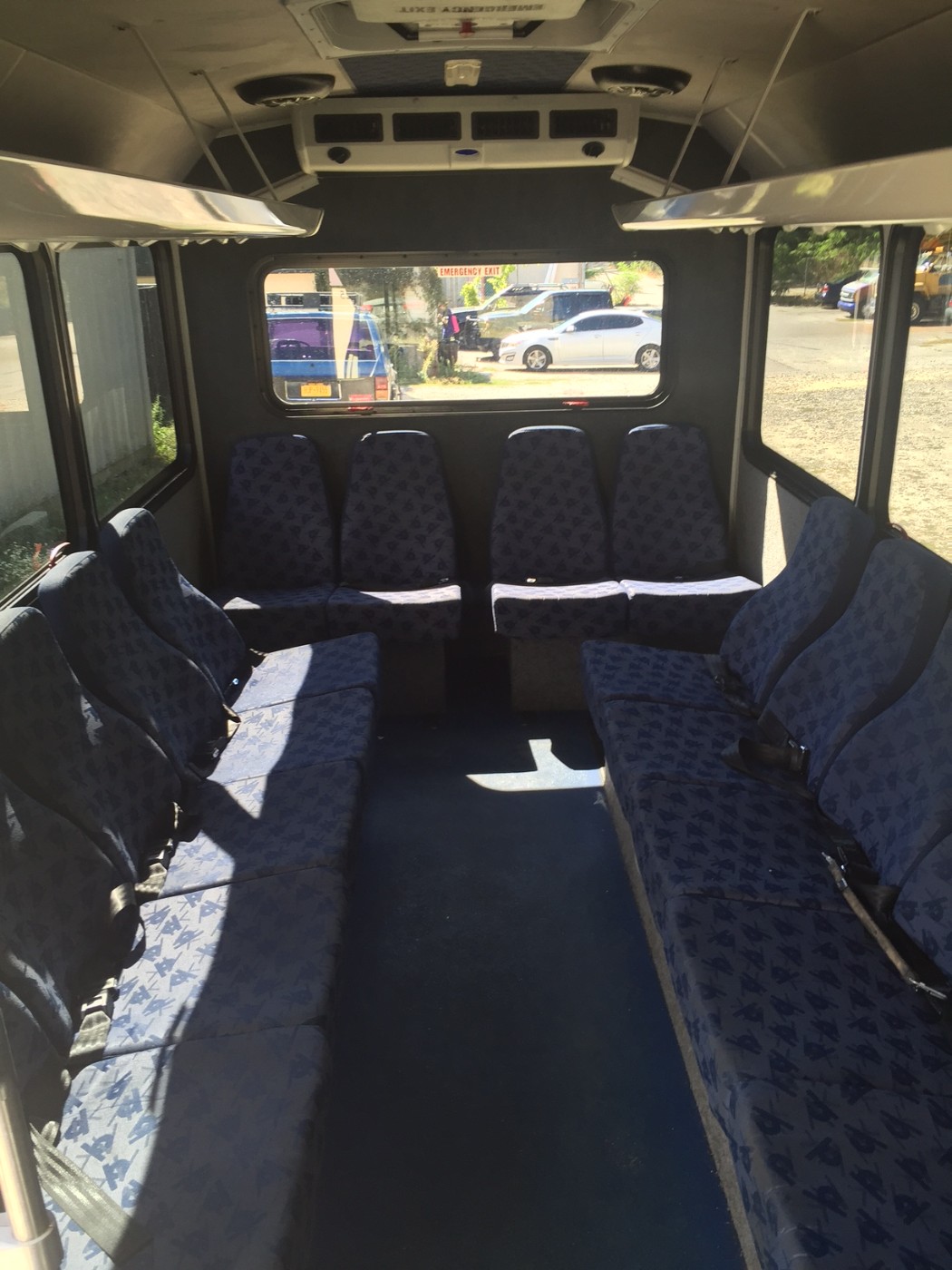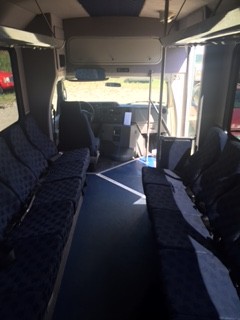 17 Passenger Bus (Barbara Anne)
17 passenger party bus with perimeter seating. Bar with glass covered cooler for beer, wine and non-alcoholic beverages. Bar compatible with keg and/or homebrew hookup. Aux/iPod hookup. Very spacious with a large amount of leg room.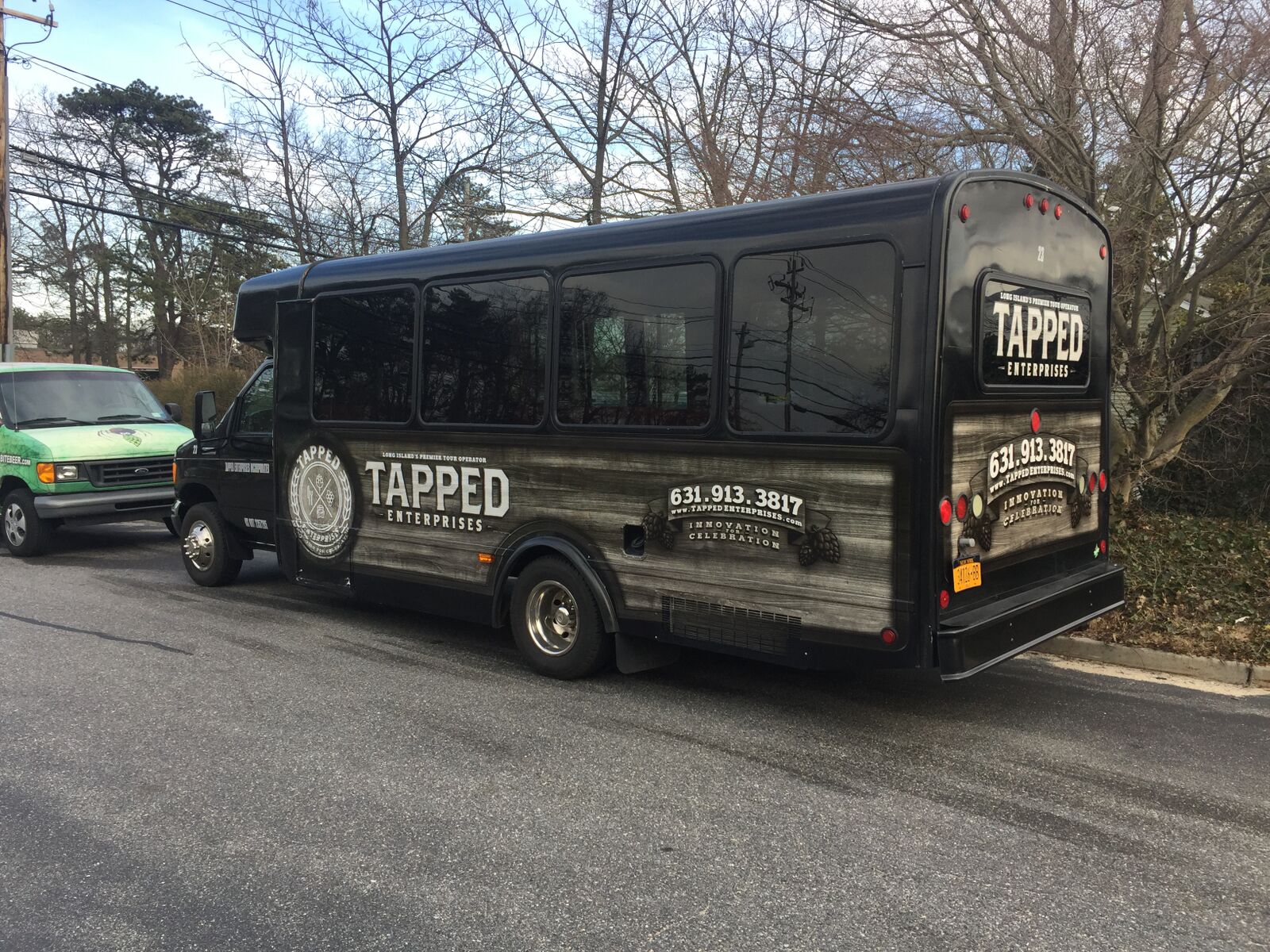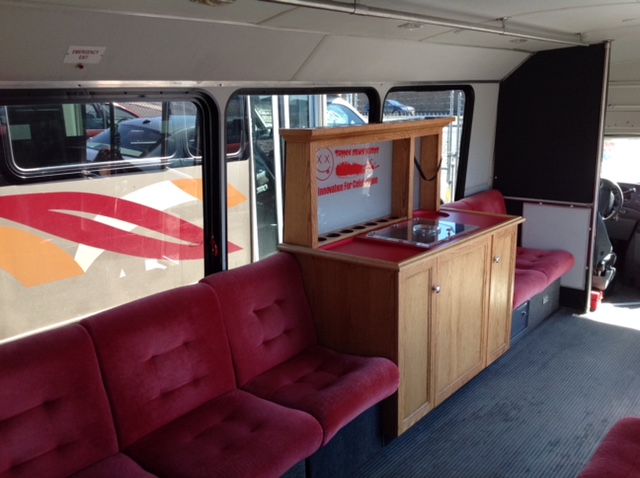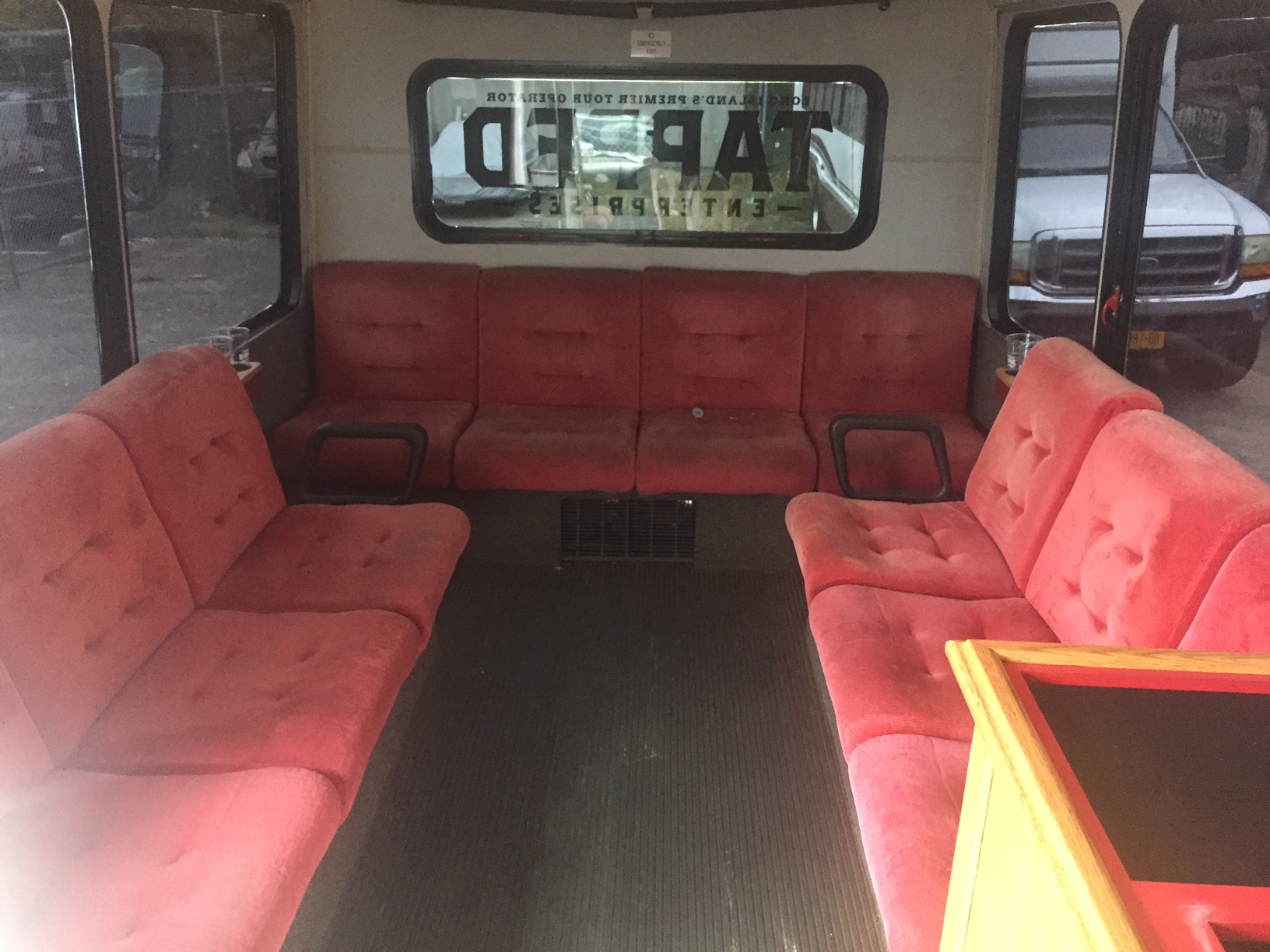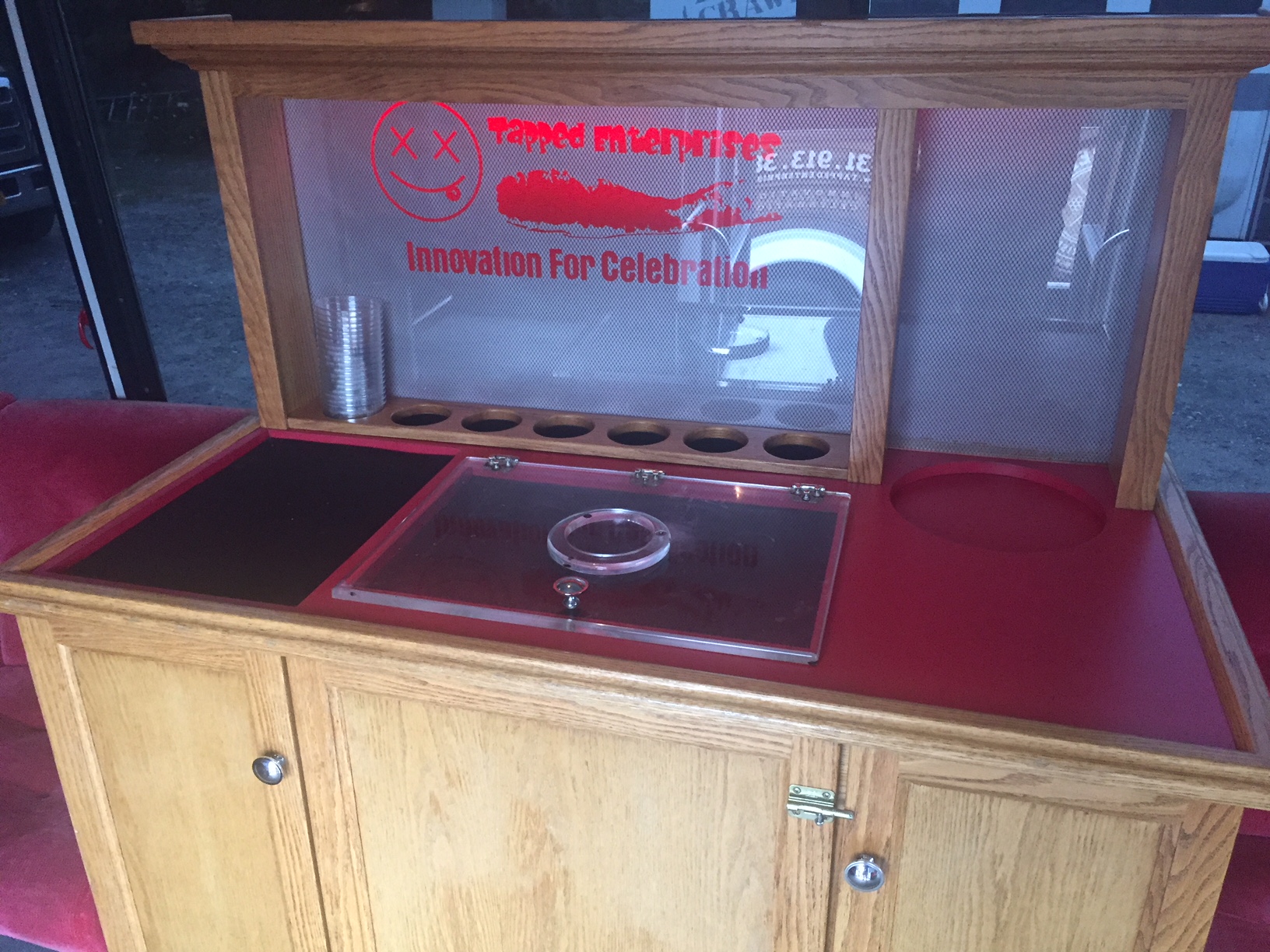 22 Passenger Bus (20 Comfortable) (Lucy Goosey)
20 Passenger party bus. LED/mood lighting. Aux/iPod/Bluetooth capabilities for stereo. Rear stereo controls. Rear heating and A/C controls. 3 USB ports. 2
Built in Coolers.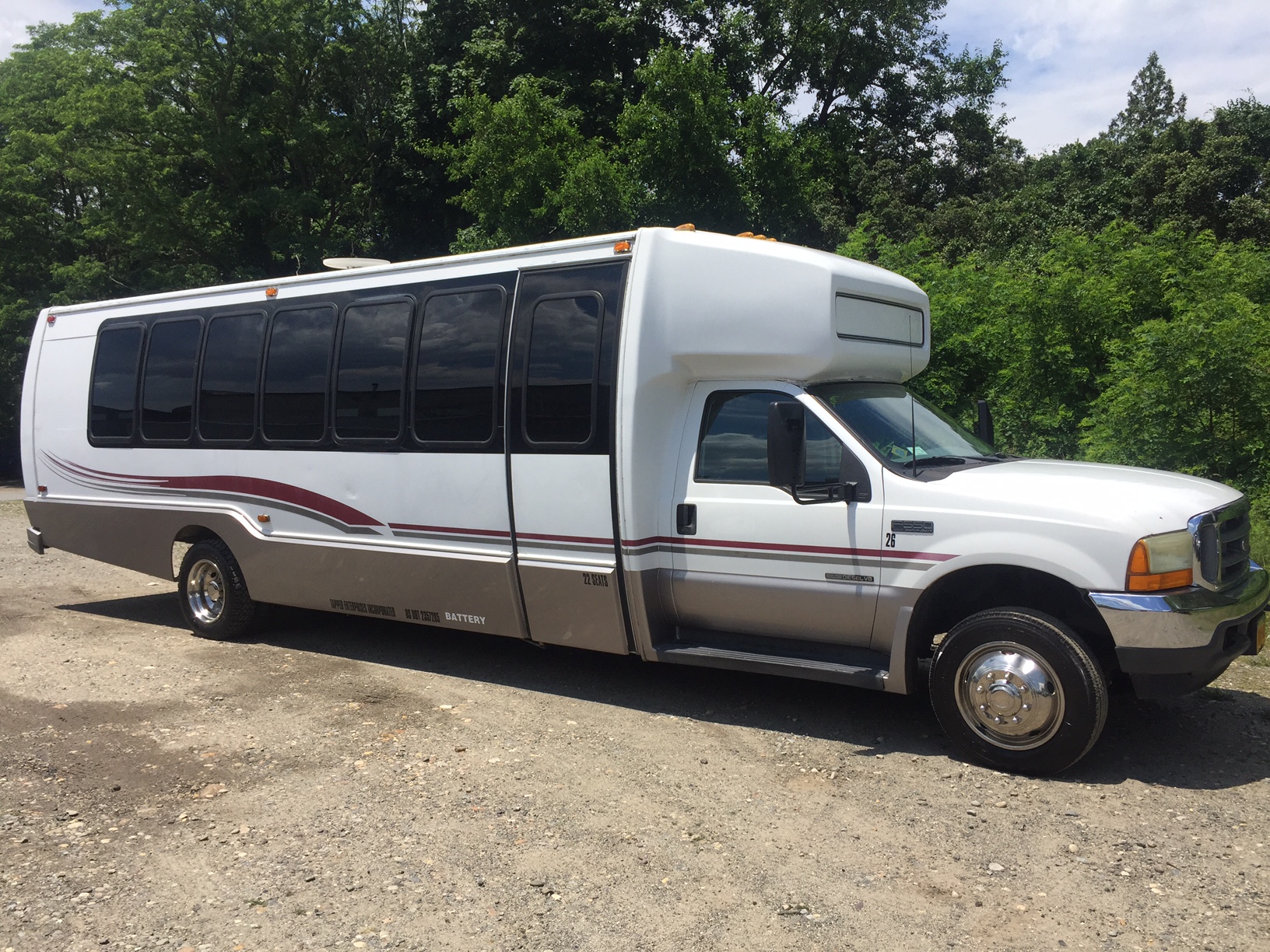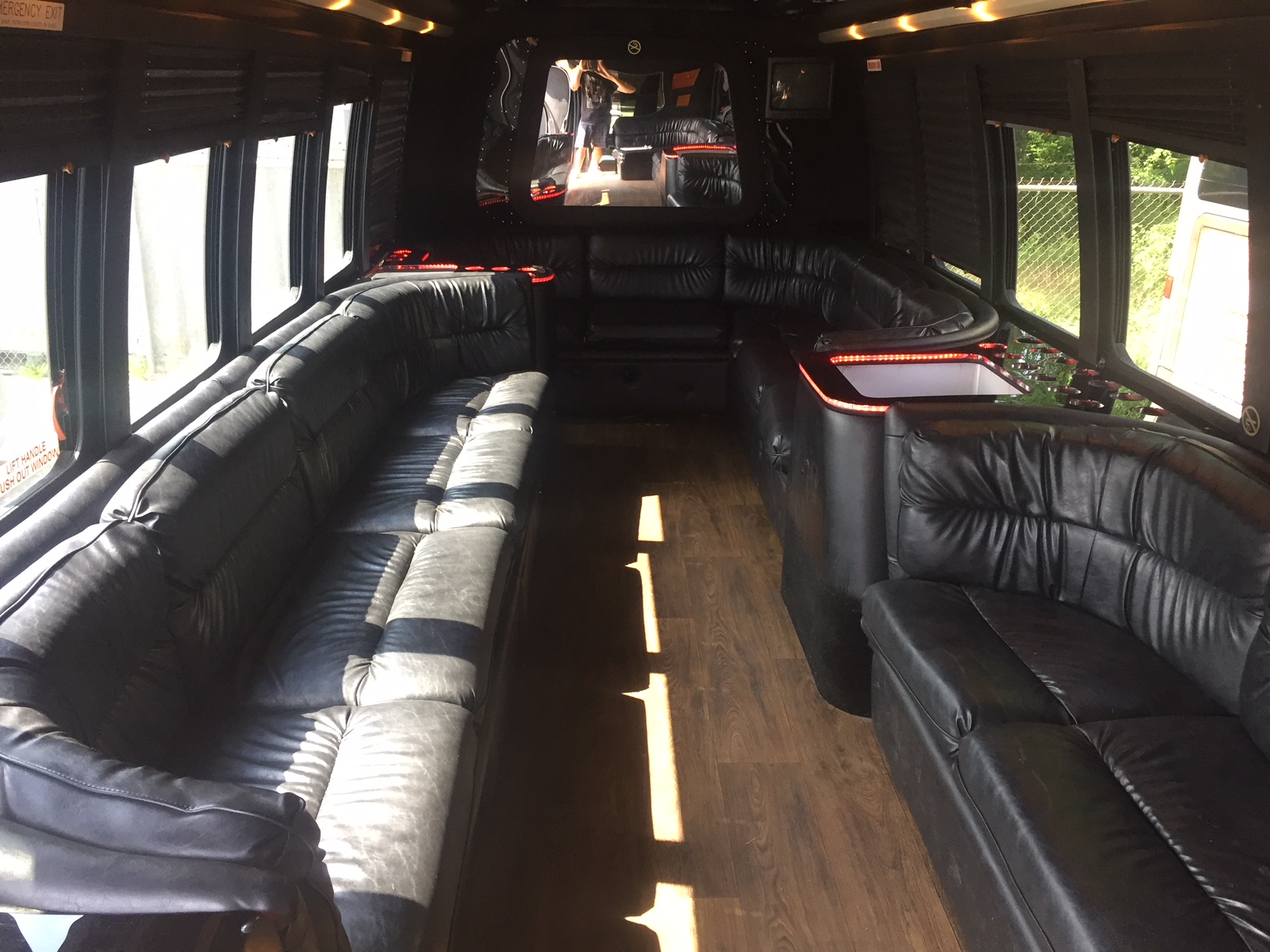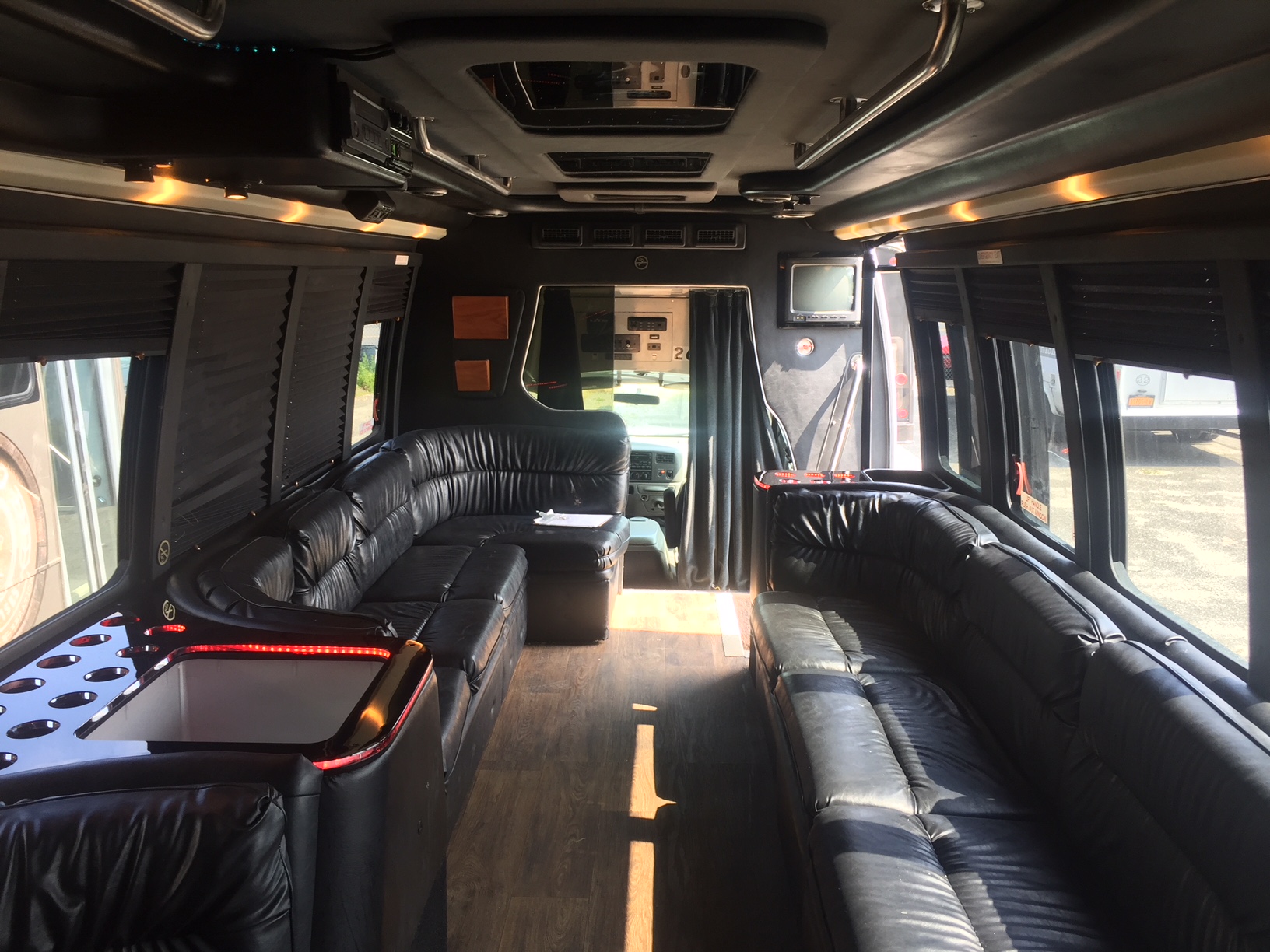 27 Passenger with Lavatory (Billie Jean)
Twenty Seven passenger hybrid bus with three booth seating sections. Lavatory great for long trips. Three televisions with DVD player. Aux/iPod hookup. Great for all occasions.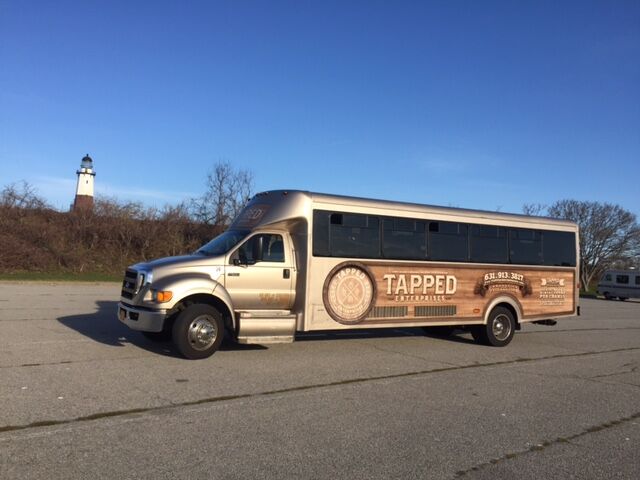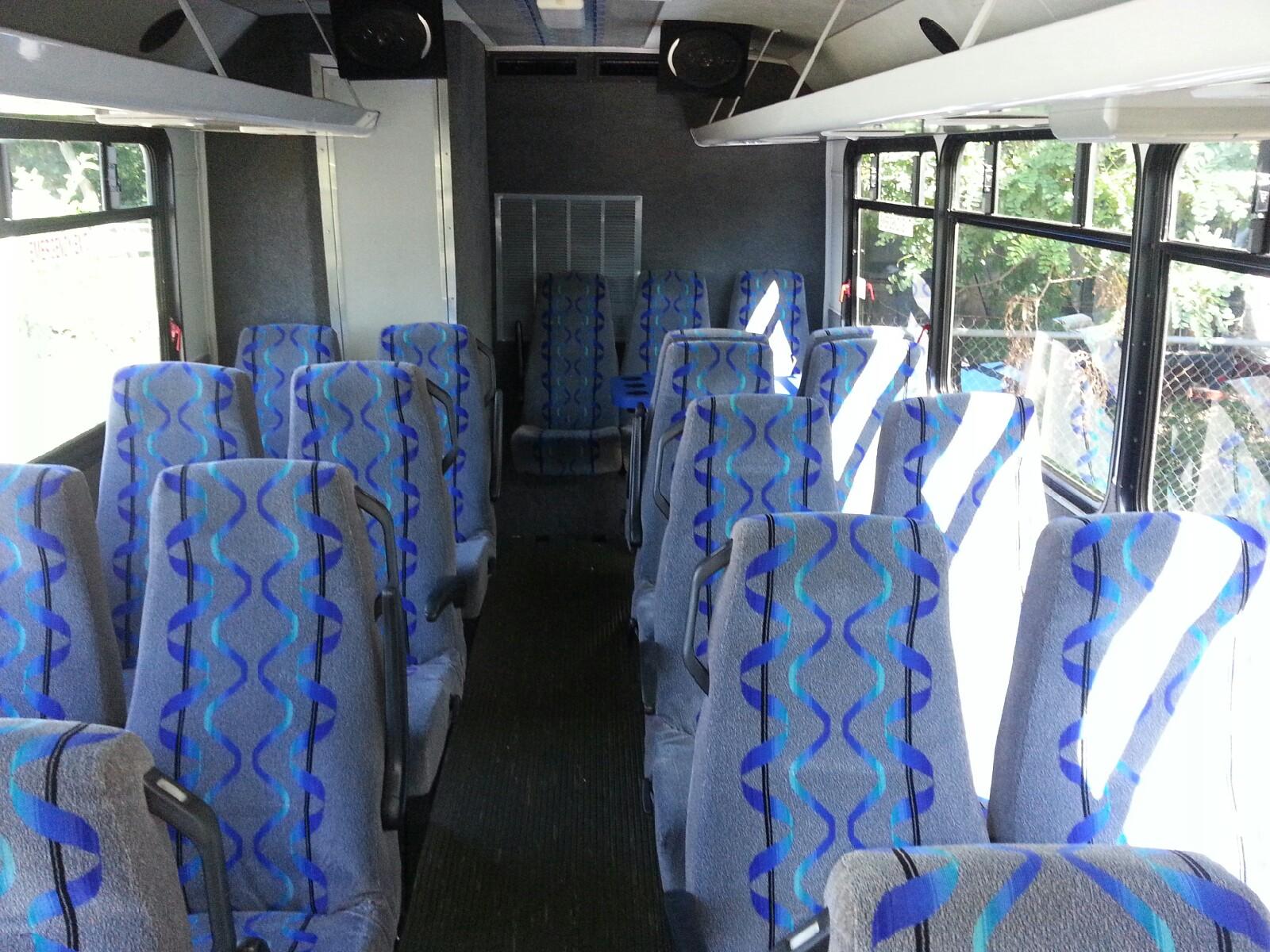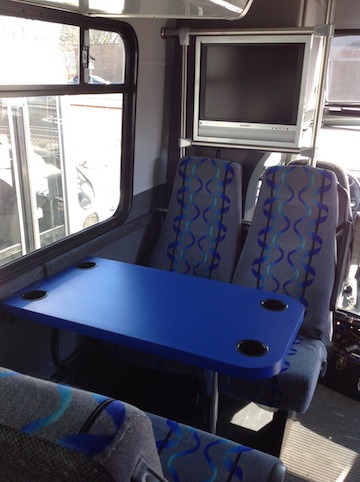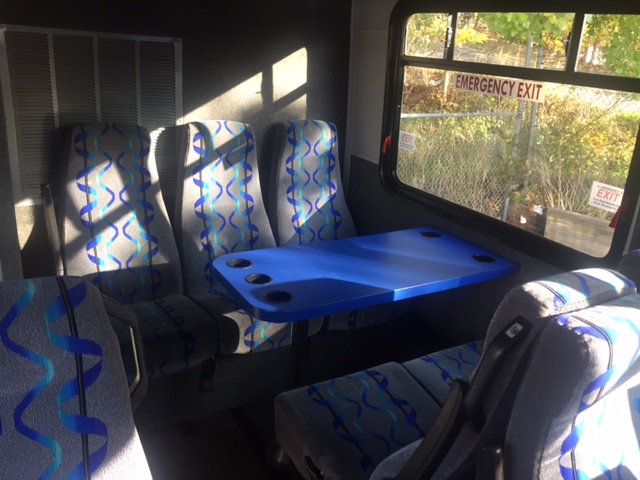 55 Passenger Coach
Ideal for large group outings. Accommodates people in a comfortable air conditioned environment and there is a bathroom for time between stops.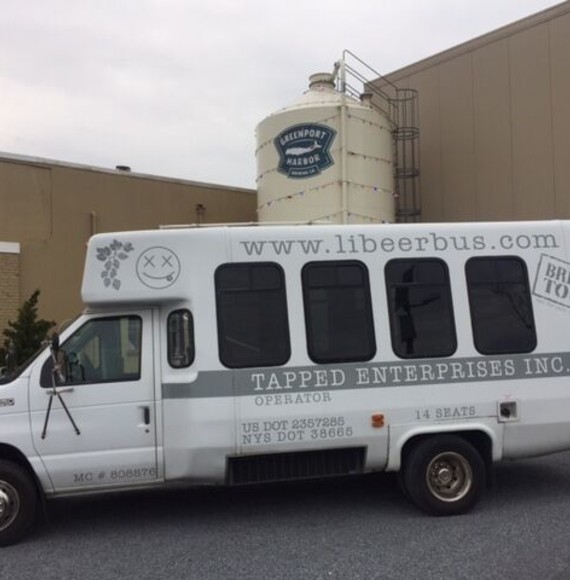 Let's Talk about Our Fleet